Modern architecture and interior design leans towards the simple and uncluttered.  This can be traced back to the craftsman style home in the early 20th century.  Victorian design was ostentatious and full of ornamentation; the Craftsman Movement was a shift to simpler design.  Pioneered by William Morris the Craftsman was a rejection of both the Victorian era and the mass production of goods at the beginning of the industrial age.  The interior of a Craftsman is characterized by open floor plans and lots of natural light.
Interior Design and Decorating Your Craftsman
Craftsman style is distinguished by simple lines, where form follows function.  Its elegance lies in its simplicity.  Current trends in interior design focus on the "green movement" and environmental issues works well with simplicity of Craftsman Style homes.  The older Craftsman style homes had limited square feet, so practical design and creative use of space was the norm, they often featured built in cabinetry while maintaining an open floor plan.  Newer Craftsman's still maintain the open floor plan but are much larger today.
Color and Light
The dark wood accents found in many original Craftsman homes are balanced by lots of windows bringing in natural light.  Opt for simple sheer fabrics for window coverings making sure the home still gets all that natural light.  Use overhead lighting in conjunction with table lamps and stained glass shading, it will create a warm inviting atmosphere.
Natural colors work best inside a Craftsman home, natural colors don't have to be boring and it doesn't have to mean beige.  Think of the rich colors of the leaves in the fall, reds, oranges and yellows.  You can look at colors from a vineyard or tones from stones.  Natural colors are soothing and the colors continue as you look out the many windows.  Look around the outside of your home and get inspired by the colors there.  On the exterior of the home color should be natural and subtle.
Flooring
Stone, hardwood or some type of natural fiber, including cork or bamboo compliments Craftsman style.  Your floor serves as an entry into an earth toned environment, at the same time mosaics in the entry way reflect Craftsman styling.  Use rugs for color and texture throughout the space, they will add warmth and contrast.  Navajo and hooked rugs will look stunning throughout the home.  A big bright area rug in the living room can tie the room together and soften stone, tile or hardwood floors.
Furniture
Simple and well made pieces will give your home the look you're striving for, use an eclectic mix of antiques with newer well made reproductions are ideal for decorating your Craftsman.  You can always check in local antique shops for options from Stickley, Morris and other furniture makers from the turn of the century.  For more modern pieces with that classic style you can find authentic Stickley furniture online here.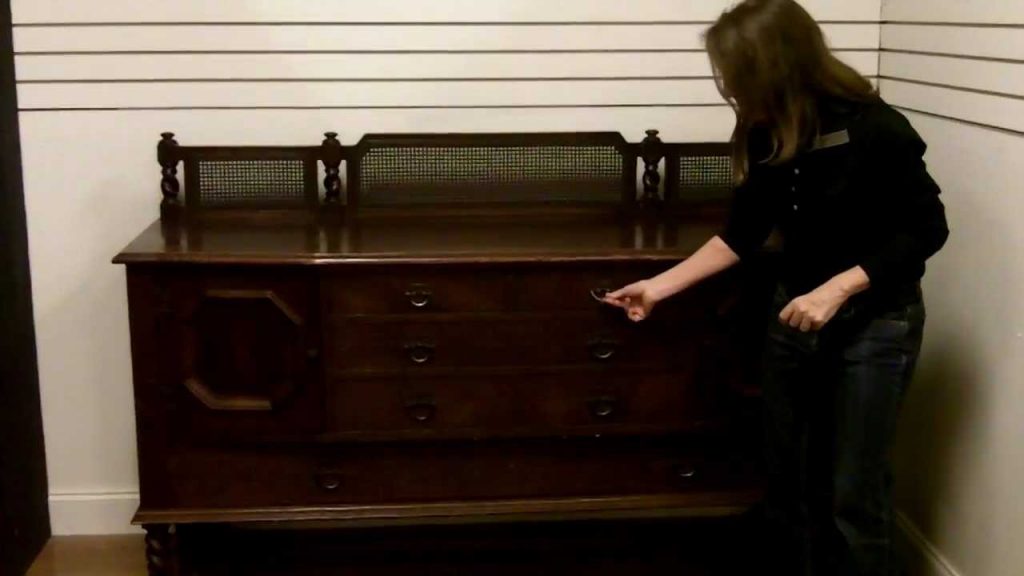 Shaker styles along with Frank Lloyd Wright inspired design look beautiful inside a Craftsman home.  Shaker style furniture is readily available online but I wouldn't settle for reproductions they are often poor quality, you can get American made shaker furniture at Vermont Wood Studios.  They have stunning bedroom pieces and the lighter wood balances much of the darker wood found in a Craftsman.   Frank Lloyd Wright inspired furniture can be found at Shop Wright and they have some absolutely stunning tables.  Balance the dark woods of the built in cabinets with the lighter styles of Shaker furniture.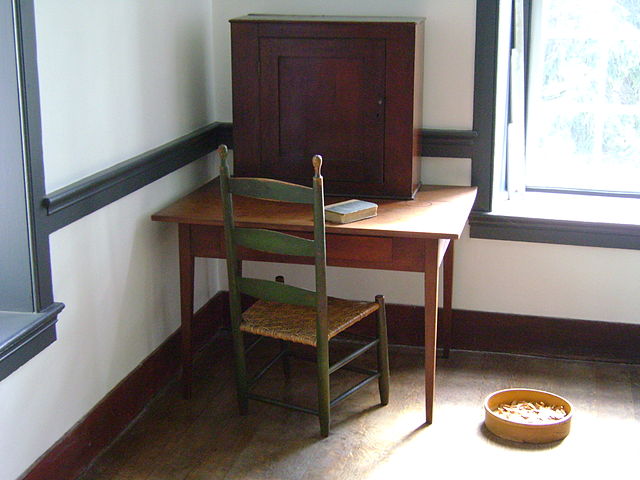 Accents & Accessories
Ask any decorator or designer, accent pieces and accessories will make or break any room, decorating your Craftsman follows the same rules.   William Morris, one of the Pioneers of the Arts and Crafts movement created accessories rich in color and texture that offset Craftsman Design brilliantly.  Morris wanted to bring art to everyone, he designed furniture, the Morris Armchair will look brilliant in your Craftsman.  Accessories are where William Morris shined, ceramics, linens and wallpaper just to name a few.  You can check here to find the closest retailer of Morris Accessories.   A shopping trip you will love!